I started one of the orphan scarves last week at the lake, so far I am not so happy with it, but it's only 4 inches long.  Yesterday, I went out and got the yarn for the KAL sweater.  I wanted a cashmere blend, but I ended with a Peruvian wool.  I also wanted a soft grey color…but they didn't have enough of any shade of grey (!?!).  I settled on a nice light taupe/tan.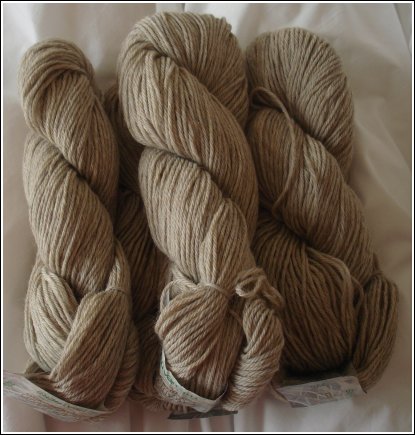 I also picked up a yarn ball winder…but I did not get the swift (?). That was a mistake. I am going to have to get one of those. 🙂 The first ball I tried to wind turned into a huge tangled mess and I ended up having to cut it at one point. Not to mention the fact that it took some 4 hours (or so) to get completely untangled and wound.
I hope to start my swatch tomorrow and then I need to practice the cable and lace patters. Wish me luck!