I finally have a plan! Who would have thought? I went out this week and purchased the yarn to make 3 red scarves.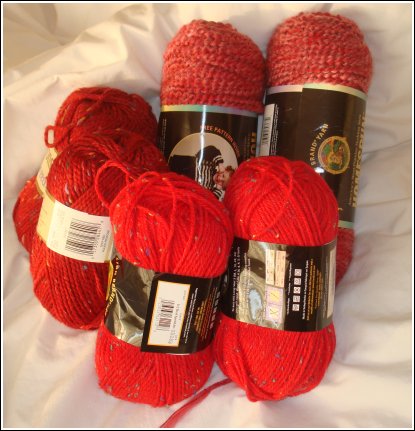 I know, I know, it's the cheap stuff *gasp* but I think it will work. One of the patterns I chose is cabled which I think will help in the KAL.
As for the KAL, I downloaded the pattern *yikes!* I just need to find some yarn….
Anywho, I'll catch y'all later. Heading to Chelan for the week.