Well, I am finished with the crate project for now (besides organizing and stablizing)! It turned out pretty great, I think. Sort of makes me want to buy a bunch of dead tree books and just keep going…
It started with 12 crates: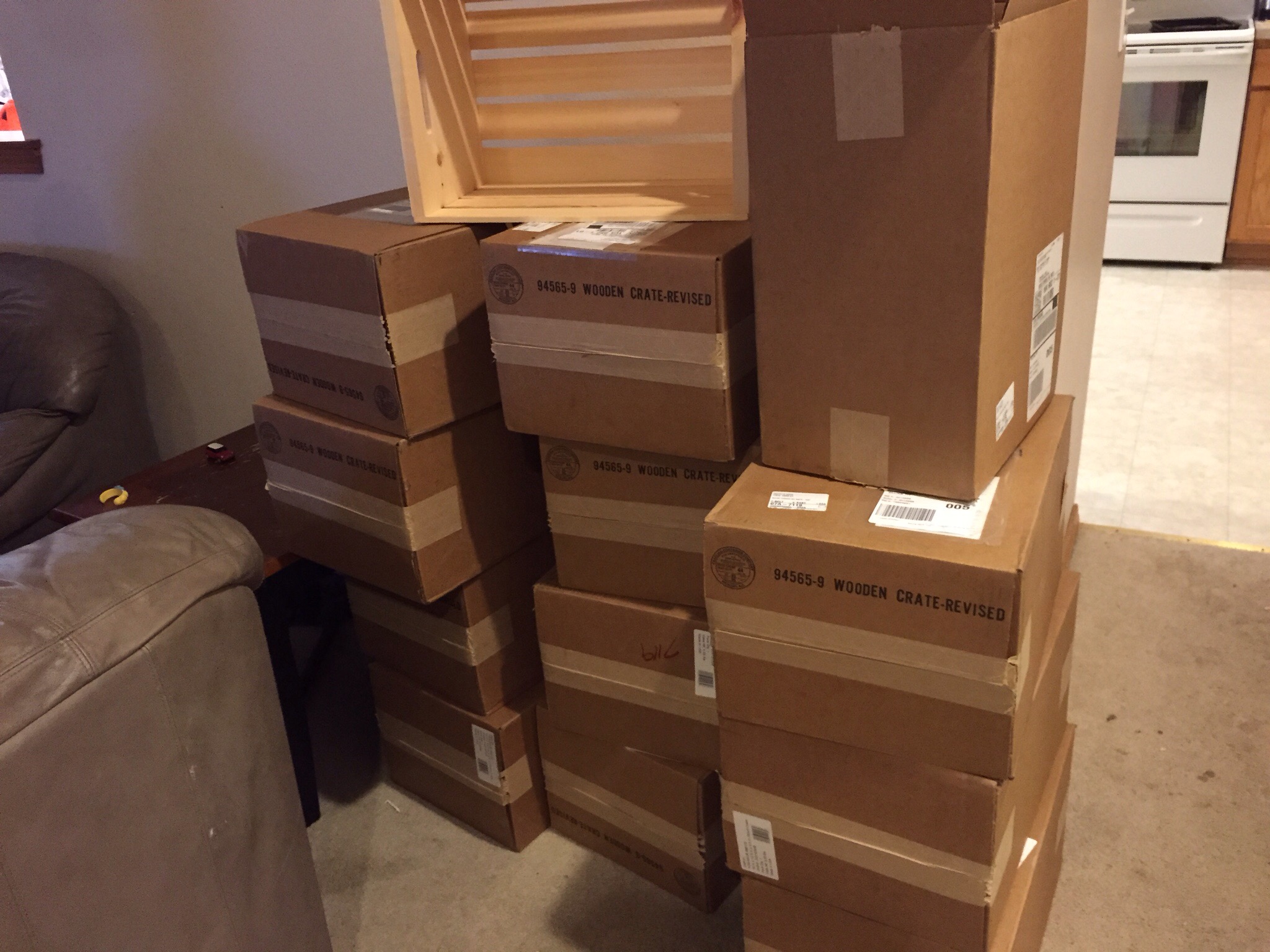 And some supplies: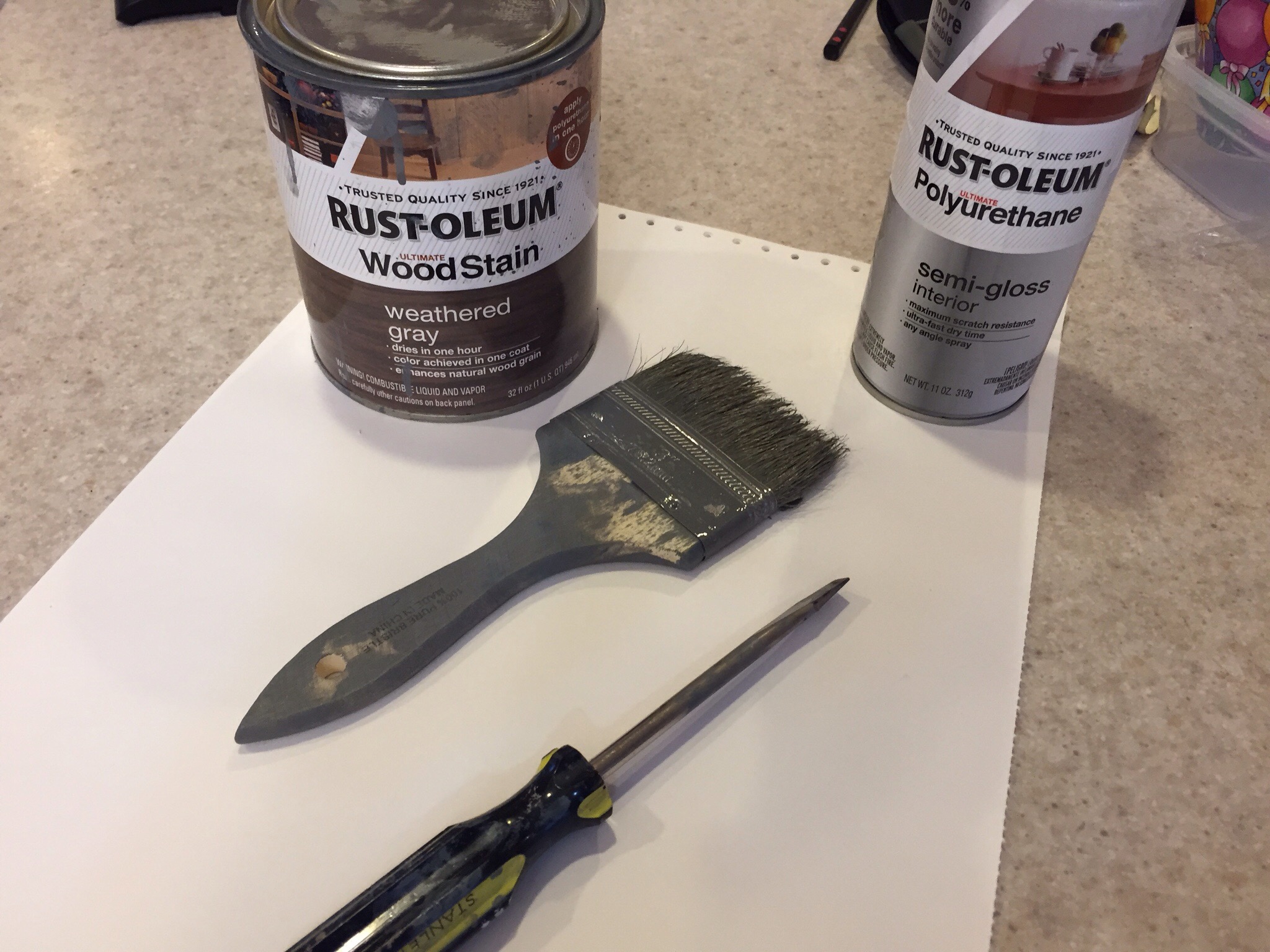 I added six more, but it wasn't quite right, so then I added 7 final crates: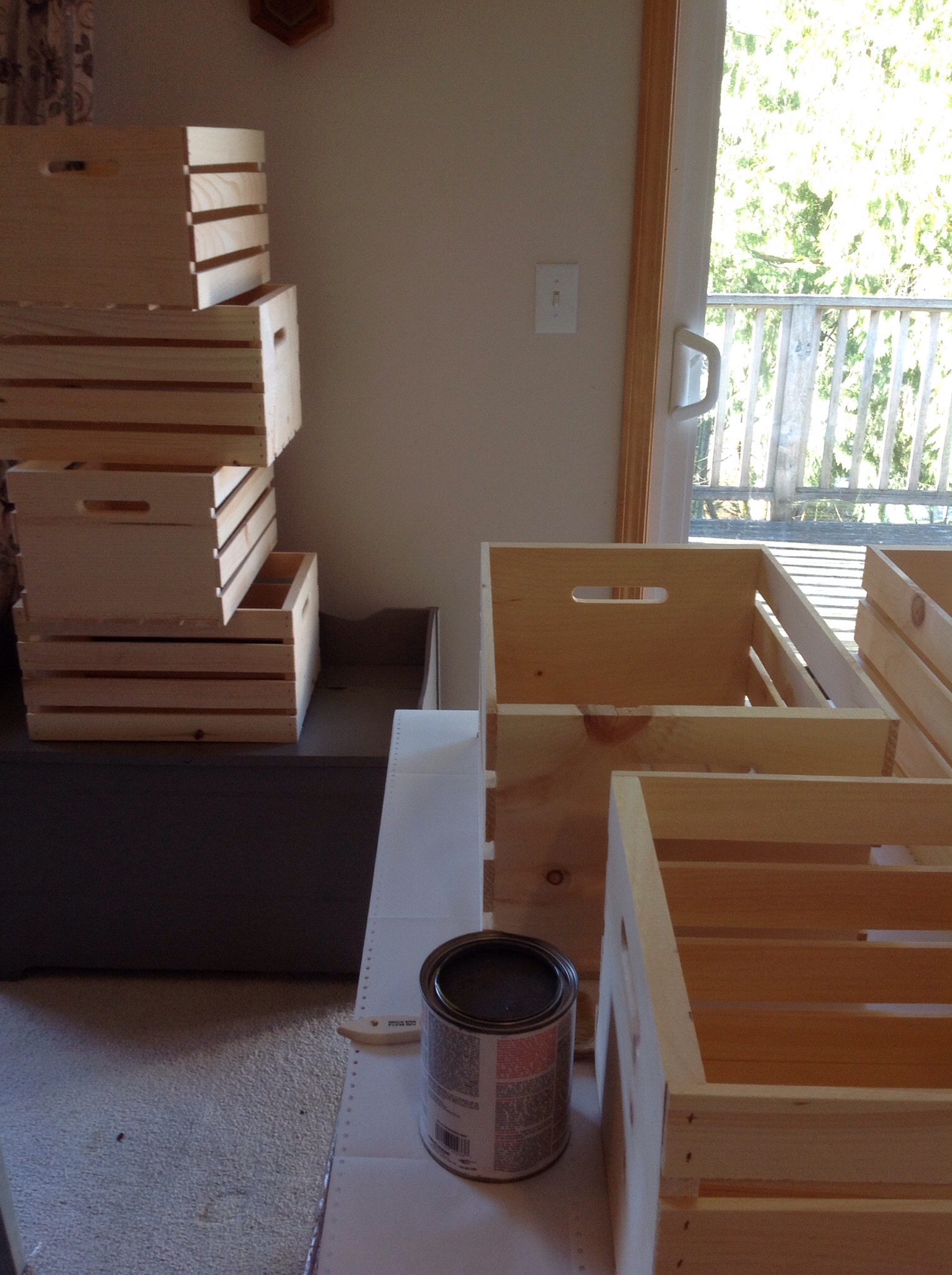 And the final project is 25 crates, 5 up and 5 across….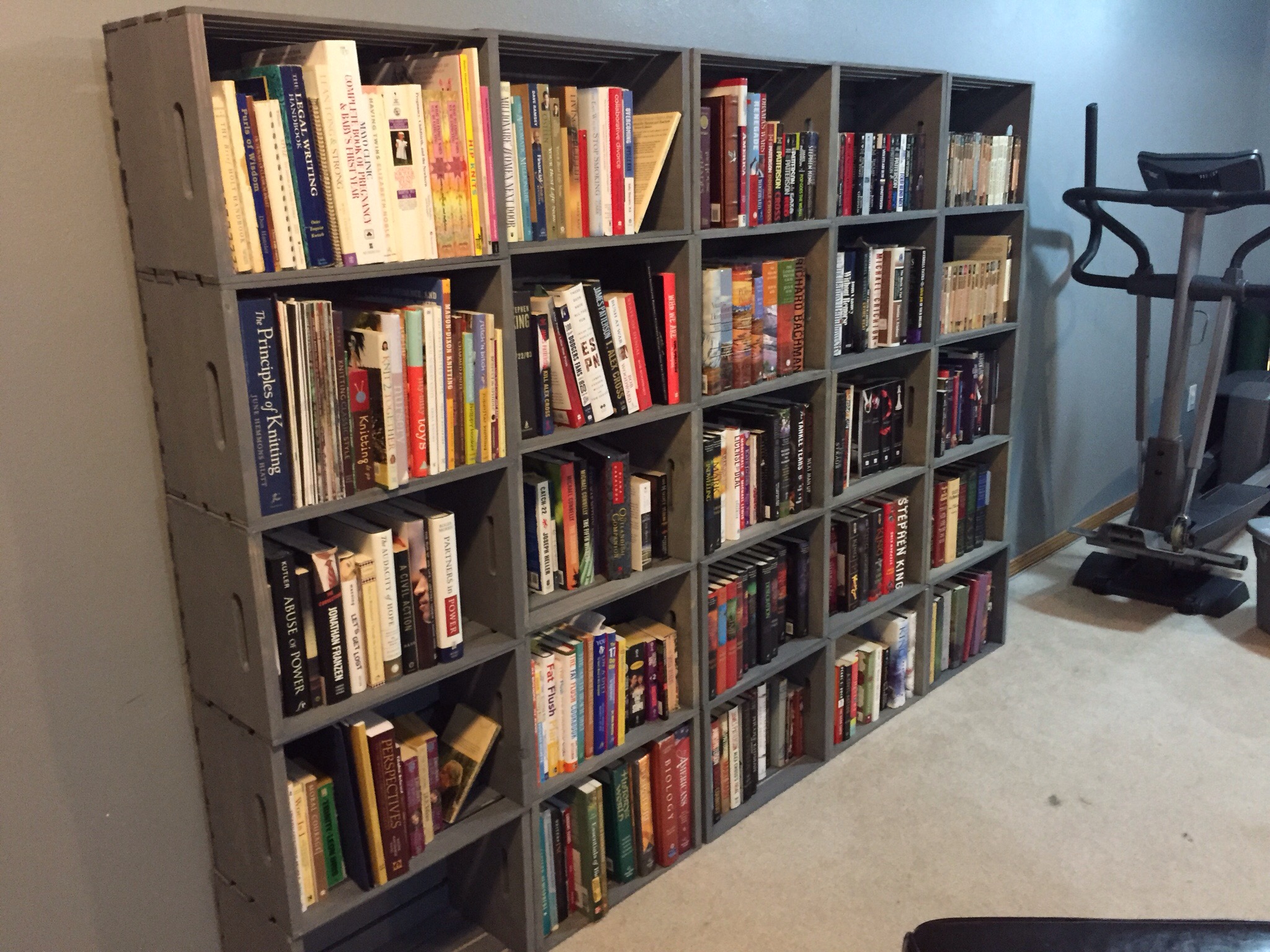 These pictures make me want to get new flooring.