Started my 3rd year touring today and had a super time with Olga checking out the North Puget Sound stores.
We started off at WildFibers in Mount Vernon and checked out the new spacious meeting room. We also met up with my friend Tracy who picked up some yarn and needles for her very first project!
Then, we were off to Knot Just Yarn in Burlington and picked up this scrumptious lovely: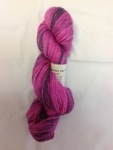 After that, we were off to Ana Cross Stitch in Anacortes. Lots of great stuff to see!
From there, we headed north and stopped at Beach Basket Yarns in Birch Bay and over to Wear on Earth in Lynden (very interesting concept of a yarn/consignment clothing store).
Finally, it was down to Bellingham where we checked out Mrs. Hudson's Yarns and Tea in quaint Fairhaven.
At NW Handspun Yarns I found this gorgeous yarn: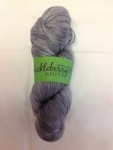 …and I'm pretty sure a lady was outside spinning dog hair (curious)…
Our last stop was Apple Yarns where I got this super cool gadget: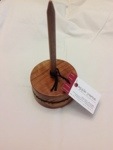 This yarn ball holder spinny thing is locally crafted and so sweet! I had to have it.