I did it again and spent too much money at my LYS! It's not like I need any more projects, but I am a sucker for kits and the new shawl kit was too hard to resist.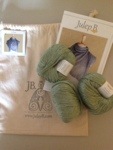 And of course I had to have the basket made from t-shirt scraps….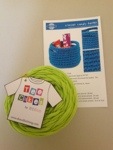 So much for cold-sheeping this year!