Whew!  Another school year over.  I love summer time because it means summer hours and I can get to work before 9:30 am (I tend to get a lot more done if I arrive before 7ish).  Anyway, along with doing all of the end of the school year things, I learned how to knit intarsia…but I am afaid I need to learn how to weave the colors in across large areas.  This is the litte hat I made for a baby shower!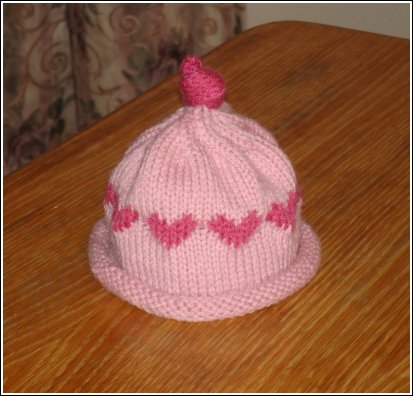 In other news…I finally did it…I quit smoking.  I went to a hypnotist with my co-workers and we quit.  I would not attribute the quitting to the hypnotherapy, but I did it and it has been 6 days!!
Finally, I bought myself an iPod as a quitting smoking present and I am currently knitting an iPod cozy.  If and when I ever find my camera battery charger (or get a new one) I can take a photo of it.