I think I am getting the hang of this blog software (WordPress). I have managed to find a temporary theme until I can create my own, and I have figured out how to include web rings in the sidebar given that the plug-in I found wouldn't work properly for me – and the fact that I am not real versed in php. I have pretty much wasted this entire day playing on the internet which sure beats what I ought to be doing which is writing a brief on child support issues… Sigh.
Tomorrow, 4 and 5 of 5 start kindergarten. I need to get them in the tub and make sure everything is still packed in their incredibly cute backpacks and ready to go. For some reason, the school district decided to start kindergarten a week later than the rest of the grades so they have been psyched and counting down the sleeps till school starts since labor day weekend. I am a little sad that all my babies are in school now 🙁 I will have to post their 1st day of school photo tomorrow…
This has been a big year of change in our family….1 of 5 stared High School. I cannot believe I have a child in high school. 2 of 5 has started Middle School. It seems like yesterday that they were babies.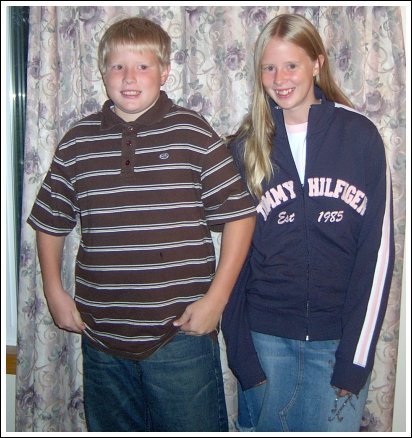 3 of 5 started 2nd Grade. She has been very excited about the twins going to school with her. Sometimes, we catch her giving them "words of advice" so that they are prepared for Big Lake. Ha! Too cute.