Keeping in line with my new resolution, here is my latest finished project, a Knitter's Handy Carry All Bag. This is an old WIP having been stared last year as a Christmas gift and just finish now.
What I liked about it are all the new techniques I learned. There are several pockets in this bag as well as welts, pocket liners (which required sewing – not an easy thing for me) and grafting to knitted fabric.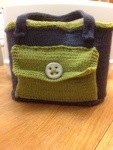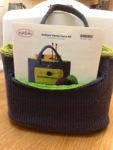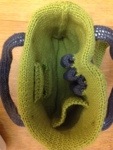 Hopefully the recipient will like it!